If you are struggling to find an empty water bottle on a plane, then the answer to the above question is YES. An empty water bottle is allowed however, a filled water bottle is not allowed at the time of security checks. But WHY? 
Without a doubt, there are numerous rules and policies formulated by the TSA (Transportation Security Administration) on liquids and vessels containing liquids. The whole purpose is to highlight the issues that started date back when terrorists tried to bring offensive liquids on the plane which can be dangerous. 
Whether you are taking domestic or international flights, the rules stay the same. You can only take an empty bottle with you at the time of security checking, but after the checking, you can refill your bottle and take it on the plane. To update yourself about the latest rules and regulations introduced by TSA, read the article till the end. 
TSA Rules About Empty Water Bottles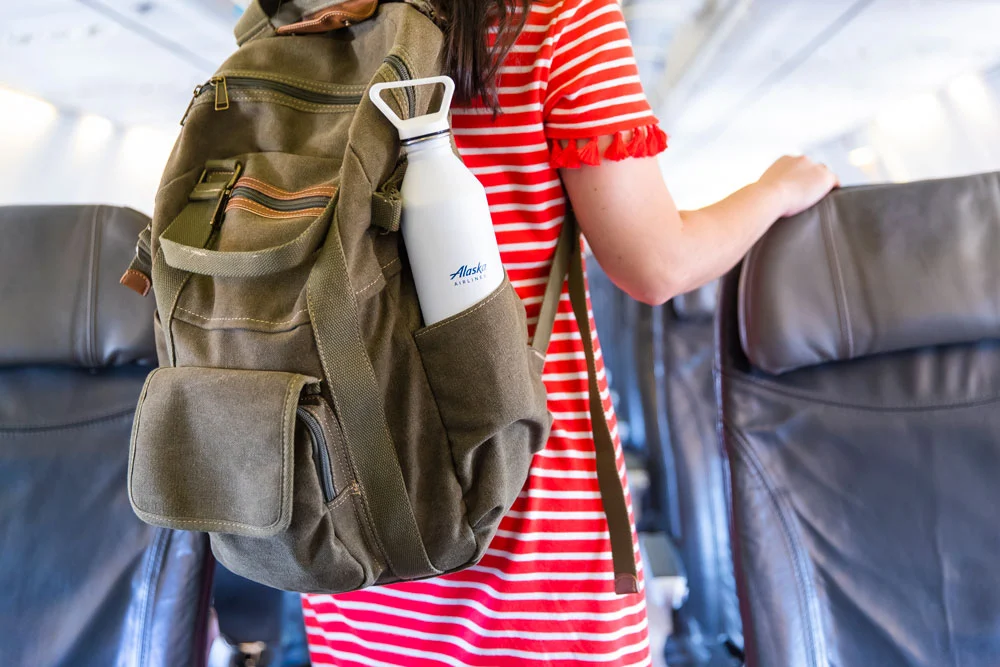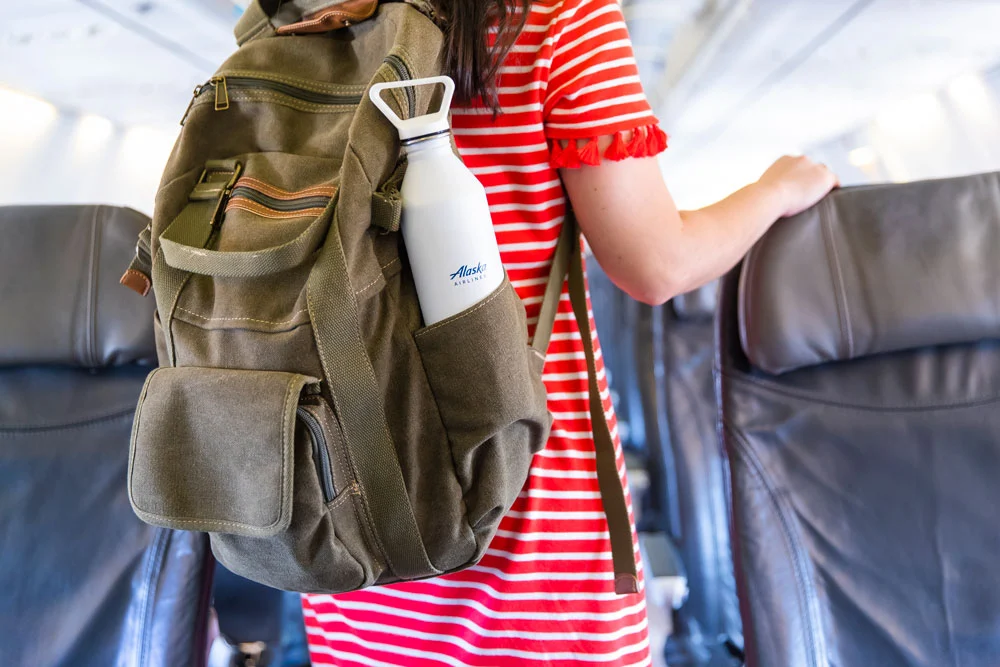 TSA's main purpose is to ensure the safety of people traveling across the country and will not allow you to carry liquid that is less than 3.04z/100ml. Items such as liquids, creams, gels, etc are considered as a part of the liquid.
Without a doubt, the empty water bottles can be brought through a carry-on bag or checked bags, however, the TSA officer might ask to showcase your empty bottle, at the time of security checking's. If they are suspicious about the belongings then in certain cases, they might throw away the bottle. Hence, it is advisable to carry reusable water bottles on a plane. Moreover, the TSA also encourages you to bring reusable bottles as it says to go green while moving. You can refill your bottle after the security checks instead of buying plastic water bottles.
According to 3-1-1 items like toothpaste, gel, shampoo, lotion or any other liquid deliverable should meet TSA rules and regulations when they are packed in carry-on bags. Additionally, they need to be separated from other liquids as they require special screening. TSA rules are only applicable to the quantity of liquid that you are carrying in your carry-on bags and don't apply to the container or what type of liquid it is.
For safe travel, you can carry the following types of bottles:
Empty Glass Bottle: Empty glass bottles are allowed on the plane and can be carried with your carry-on bags.

Stainless Steel Bottles: Irrespective of their size, stainless steel bottles are allowed. 

You can additionally carry plastic bottles and a hydro flask. Though they are heavier than other bottles and can only be taken with you if they are empty, they are just going to add on weight while traveling. 
Exception Of Babies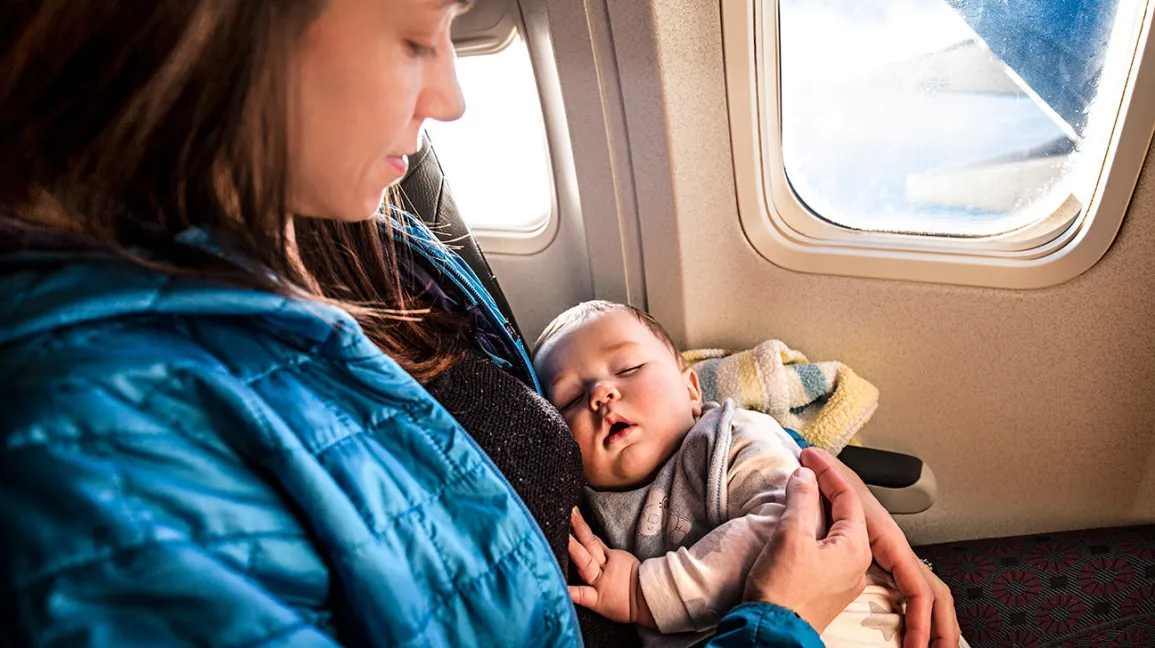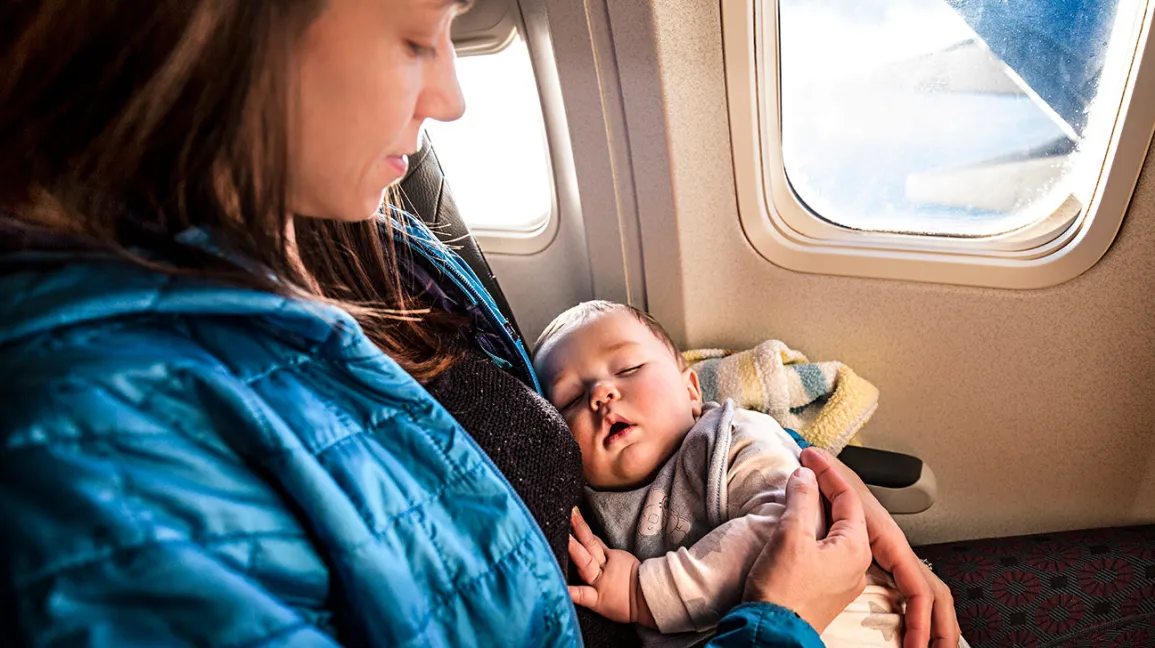 Rules differ when traveling with a baby. As parents are allowed to take breast milk or powder milk to feed their children during the journey. Also, the provision to take boiled water with you along with the necessary items needs to be separate from your other bags because it requires additional screening. There is no harm in carrying an empty water bottle with you in your carry-on bags, even if you're traveling with or without a baby. 
Exceptions Of Fishes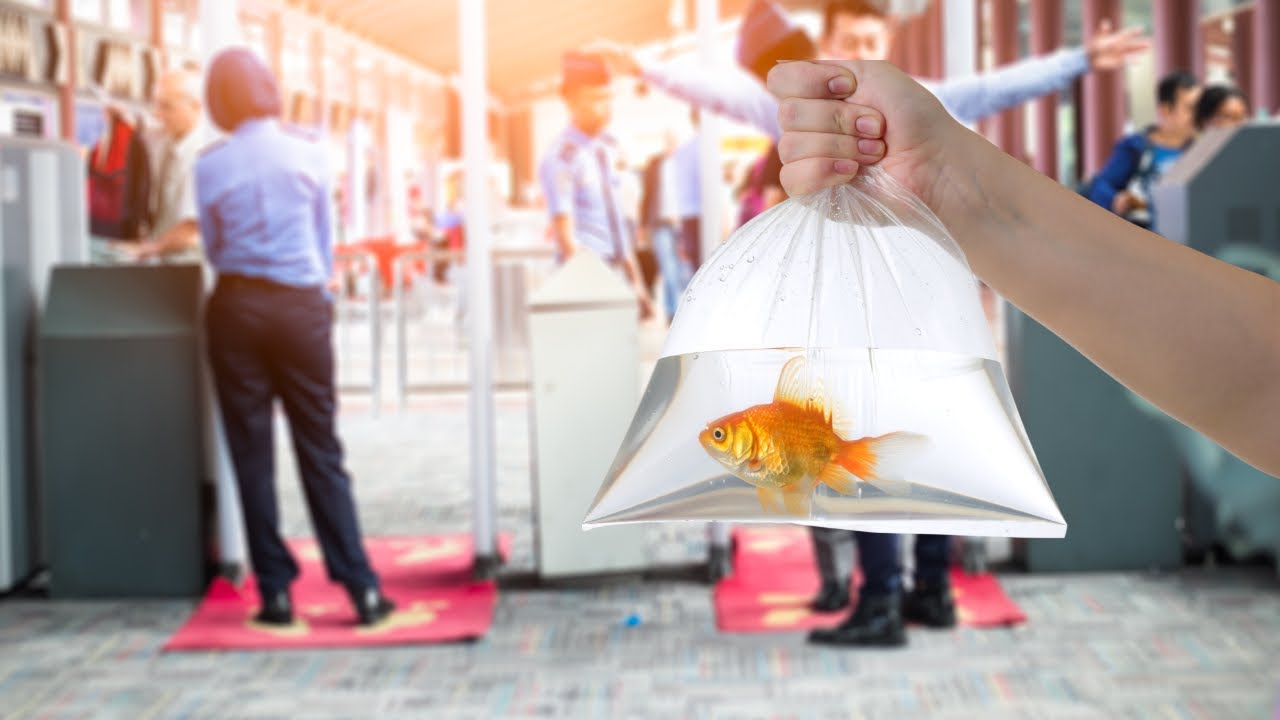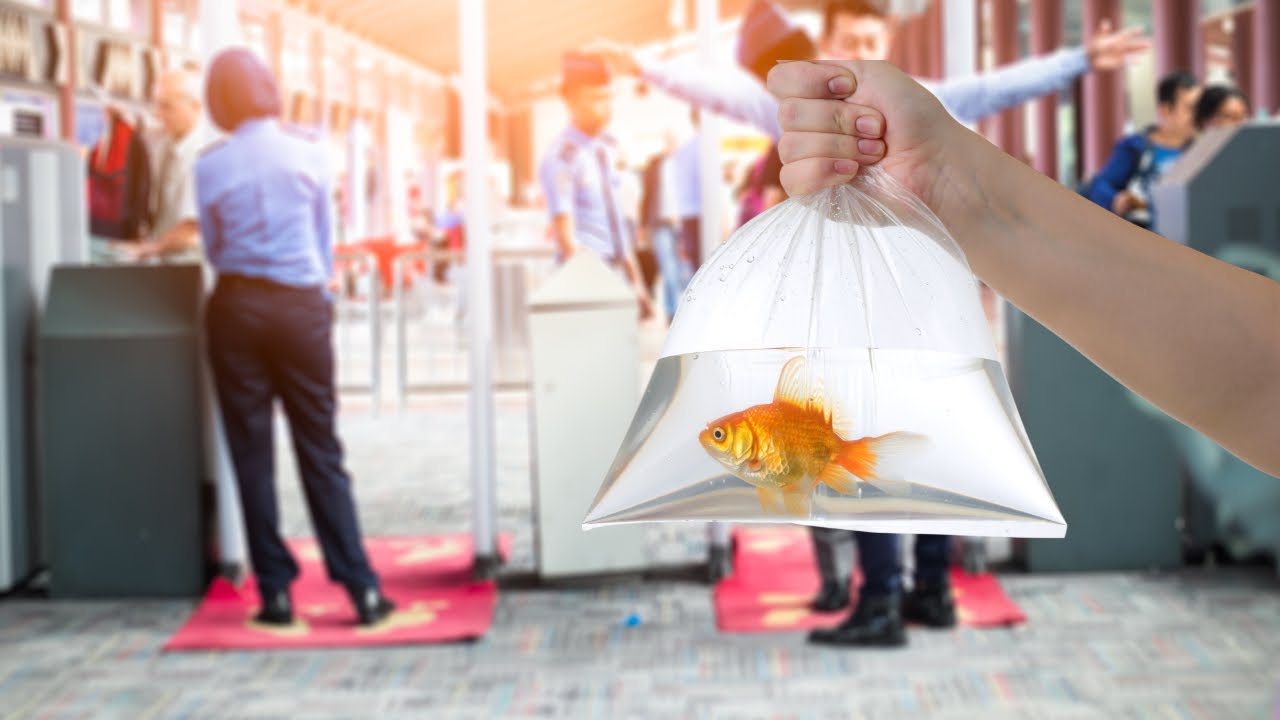 Passengers who like to transport their live fish from one location to another will be exempting you from liquid prohibition. However, other certain restrictions should be followed. Starting from, the fish needs to be alive and must be moving within a glass container or plastic bag that needs to be spill-proof. You must inform the security checks priorly to avoid last-minute hassle and penalties. It will further provide you with ample time to go through the airline's policy and cross-check the entry of fish on the plane. Do not forget to check the customs restriction if you are traveling internationally.
Can You Fill Up Your Empty Water Bottle On The Plane?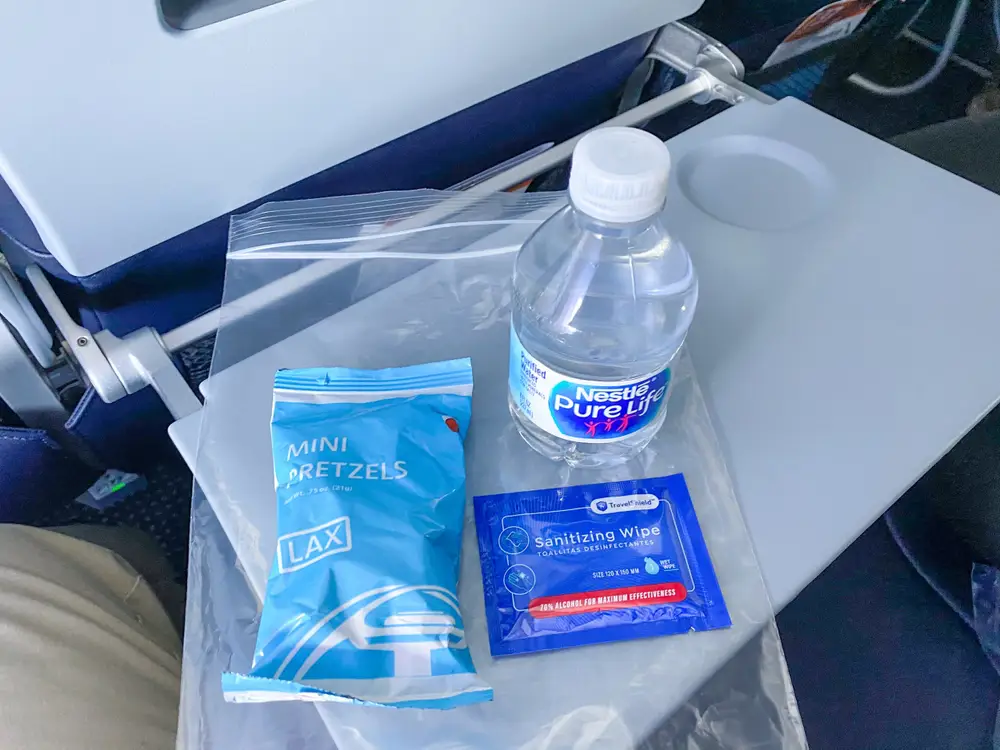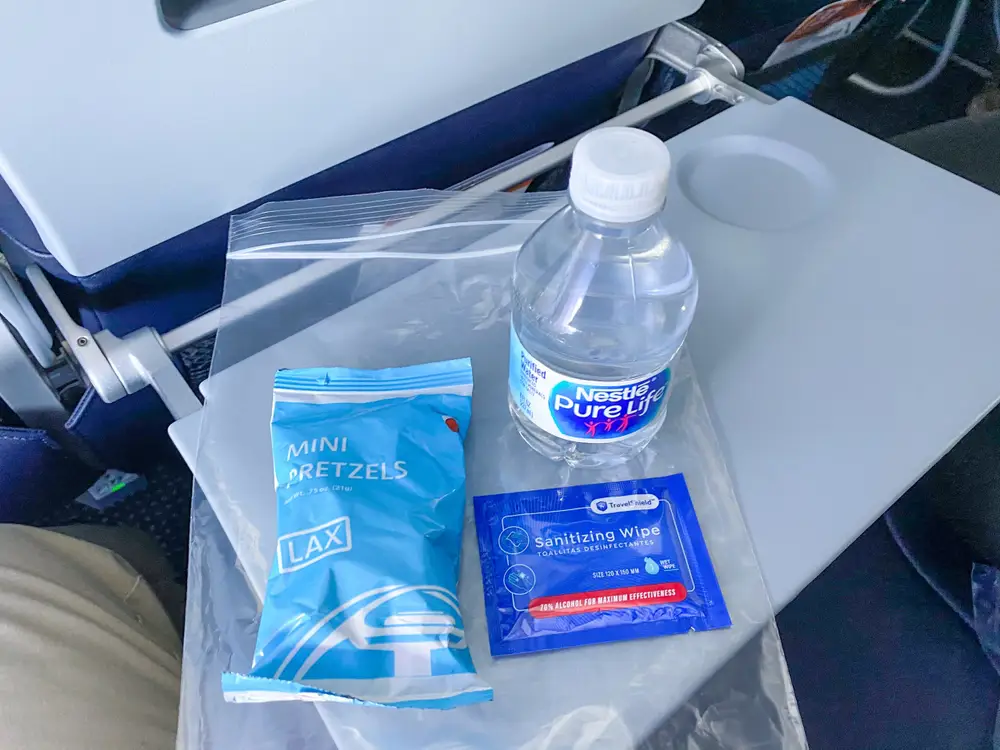 If you have run out of water during your long flight, probably the next logic would be to refill the airplane. Though the water quality in airplanes is not up to the mark, it differs from airline to airline so it is unpredictable to answer the question beforehand. Various tests have shown that there is some presence of microorganisms which includes the total coliform bacteria, which are present in the water indicating the disease-causing pathogens could be there also. Researchers have also suggested not to drink water on the board unless it is a sealed bottle. It is further advisable to use sanitizer instead of washing hands.
FAQ
Can you take cans of soda on a plane?
You have a permit to bring soda on the plane, but you can't pass it through security checks. Hence, you will have to buy them in the airport lounge.
Can you take empty water bottles through customs?
Yes, you can bring empty water bottles through customs. 
Can I freeze my water bottle before my flight?
Yes, freeze water is allowed in your carry bags but make sure it should be completely frozen. If it is slightly slushy or melted then it will be considered a liquid and based on TSA rules, the liquid is highly prohibited on the flight.
TSA Rules
Some rules need to be followed like you can bring an empty water bottle on the plane but remember not to carry it at the time of security check. Based on the latest TSA rules, the water bottles will be confiscated and shall not be given back to you. In the simple scenario, the officers can ask you to empty it before you pass the security checks and you can later refill your bottle before take-off. Although most of the time, the rule shall stay the same. However, there are some exceptional cases for babies and if you are transporting fish and water animals. But if you are a regular passenger, then try not to carry filled waters with you as it could adversely affect the situation for some passengers.